6711 views
Location & Date
Event Location:

1805 East 8th Street, Jeffersonville, Indiana 47130, USA
Event Date:

Monday, May 11, 2020

Event Time:

06:00 PM - 11:59 PM
Event Organizer
Name:

Barel Musenga

Email:

barel@earlychurch.org

Phone Number:

716 578 1908
Event Description
We are so thankful to Yahweh our Elohim for his grace upon us. Yahweh have helped each of us and for every moment of achievement in our lives, we must thank his Almighty and powerful name. So, we do invite all brothers and sisters to join us and celebrate together this moment of achievement with all our beloved.
Invitation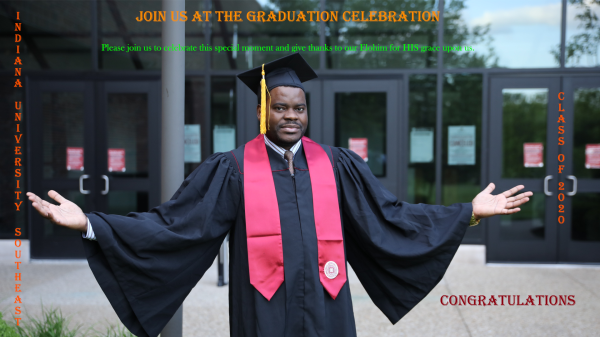 We, brother Barel Musenga and William Ntumba  are delighted to announce that Elohim-Yahweh has helped us to achieve our school study disciplines and we have both earned a degree in Computer Science, Information Systems with a minor in business.  We do invite all of you brothers and sisters to celebrate this special moment with us that Yahweh have granted us by His Grace with our families to show Him our thanksgiving and get a chance to thank all of ours who helped us to achieve this moment.
Your are all of you most welcomed and hope to see you soon.
Welcome to All and Hope to see you all on time!